Hello,
I'm trying to use MMG3D while providing ridges. I've created a simple test mesh which contains a couple of ridges on round surfaces.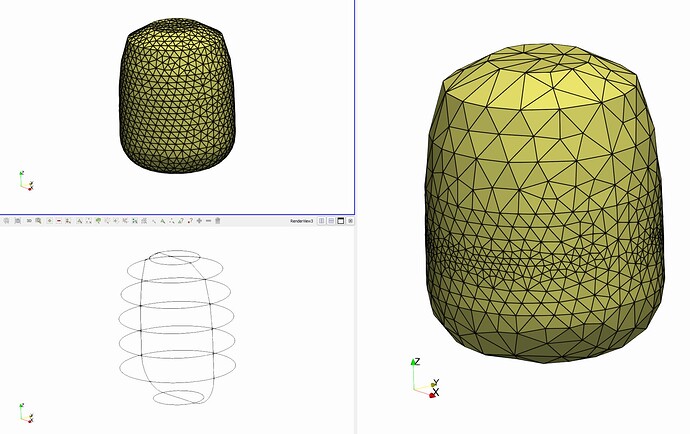 On the left you can see the input mesh together with the provided ridges. When called with
mmg3d_O3 -in egg.mesh -out out.mesh -nr -hgrad 1.3 -hausd 0.001
I obtain the output mesh on the right side where one of the rings is not meshed correctly and the ridges are moved out of place. In an anisotropic setting it get's worse.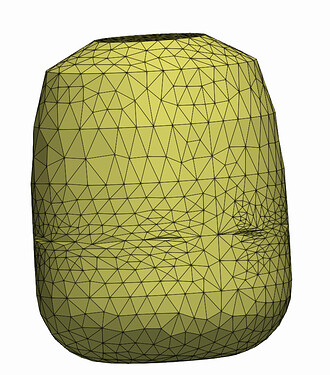 Here is the test mesh. It contains two volume sets, ridges and four triangle sets.
egg.mesh (723.4 KB)
Did I make a mistake during mesh saving (ridge/edge orientation/format/sets) or is it something else? The angle at that ridge is 179° so almost flat but not quite.
Thanks a lot,
Johannes